Awards
OUTSTANDING HKBU ENG ALUMNA AWARDED 2018 HKSAR SCHOLARSHIP FOR EXCELLENCE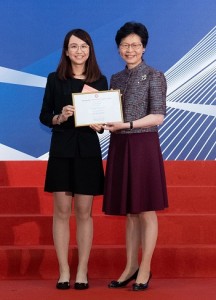 Olivia KWOK (郭慧妍) won a 2018 Hong Kong Scholarship for Excellence Scheme award offered by the Government of the Hong Kong SAR. Also a winner of the Chevening Scholarship offered by the UK Government, Olivia completed her Master of Education in Psychology at the University of Manchester with a focus upon Special Educational Needs students in the Hong Kong context. Her goal is to become an educational psychologist.
OUTSTANDING HKBU ENG ALUMNA AWARDED 2017 HKSAR SCHOLARSHIP FOR EXCELLENCE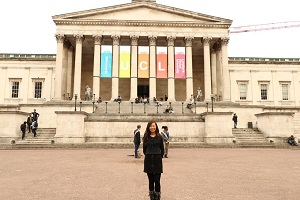 Zabrina LO (盧舜劭) was selected by the Government of the Hong Kong SAR to receive one of the 2017 Hong Kong Scholarship for Excellence Scheme (HKSES) awards. Zabrina completed her postgraduate degree programme with an MA in English (Issues in Modern Culture) at University College, London, in 2018. Zabrina is currently the Associate Features Editor at Tatler Hong Kong.

HKBU ENG STUDENT WINS 2015 TAIWAN SEMICONDUCTOR MANUFACTURING COMPANY LITERATURE AWARD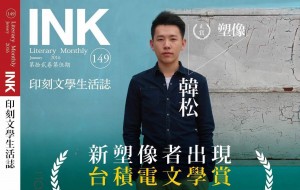 Abel HAN Song (韓松) won the 2015 Taiwan Semiconductor Manufacturing Company (TSMC) Literature Award. A talented newcomer in Sinophone writing, Abel previously won first prize in the New Concept Writing Competition 2012 and was also first runner-up in the 2015 Hong Kong Intervarsity Creative Writing Competition (Prose division). He contributed to the debut issue of the English Department's in-house poetry publication Edge: HKBU Creative Journal and his work has been featured on HKBU News.
HKBU ENG HKPFS FELLOW IVAN DELAZARI WINS BEST GRADUATE STUDENT ESSAY COMPETITION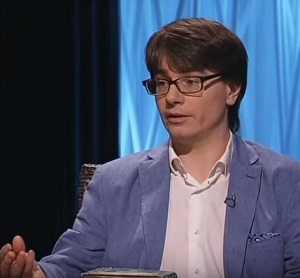 Dr Ivan DELAZARI (PhD, Literature, 2018) won the 2016 Best Graduate Student Essay competition awarded by the International Society for the Study of Narrative for his essay, "Diegetic Music: Who Is Listening, and What Is Heard?" subsequently published in Narrative (The Ohio State University Press).